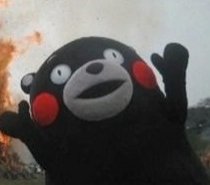 In Soviet MoЯЯowind, Almalexia kills YOU!!
---
sirherrbatka wrote:MS is not that bad. There are worse companies.
MS could turn the Rift into proprietary HMD for Xbox One and Windows only.
I think that Facebook wants to invest in new technology, enters to new market, not just for "Farmville VR". If I were Mark Zuckerberg, I would have bought Oculus too.
---
sirherrbatka wrote:MS is not that bad. There are worse companies.
It is true there are worse companies
, but saying "is not that bad" is still an understatement. Just think to the XPocalipse and the incredible waste MS is asking (throw away 580 millions of perfectly working computers just because they cannot execute our slower, bloated and not better Windows 8.1).
---
The goal is to start a Kickstarter project on June 1st that will end on July 1st, shipping afterwards as soon as possible. I won't make a penny of profit off this project, the goal is to pay for the costs of parts, manufacturing, shipping, and credit card/Kickstarter fees with about $10 left over for a celebratory pizza and beer.
- Palmer Luckey, in 2009
---
---
ap0 wrote:- Palmer Luckey, in 2009
No "hundreds of millions" = no widespread VR.
---
I get that, but at least partner up with Valve or something. Don't sell your company to Facebook.
---
---
To a certain degree, it's not even the being bought by Facebook that I mind so much as the fact that Oculus Rift was really only ever worthy of note in my mind for being an independent start-up, but now that it's sold out there's no reason why I won't just jump on board the best VR solution offered for the lowest price by whoever is selling. Let's not forget that they're still not shipping a consumer-ready unit.
---
Chris wrote:

Br0ken wrote:Oculus VR would be purchased anyway. It's too delicious piece of hardware for the industry. It could be worse if the buyer was a Microsoft.

Well, at least Microsoft has some investment in games.

What's Facebook going to do with it?
I've heard talk of Facebook being interested in buying Xbox. I have no source for this, I've just seen it said a couple of times around the 'net
---